10l BIOMAT® Compostable Bags
BIOMAT® bestseller in a trial pack. The 10L and 30L compostable organic waste bags are suitable for standard kitchen waste bins of this size.
Quantity: 10 bags per roll
The hygienic solution for your organic waste collection
Is organic waste collection a nuisance for you? Condensate accumulates in your pre-collection container? Then it's time to use the compostable corn starch-based bin liners from NATURABIOMAT® in your kitchen and household.
Special features
The breathable Mater-Bi film allows liquids to evaporate, so the film bags remain stable and do not soften. Combine the BIOMAT® organic waste bags with our unique AirBox® organic waste bin and revolutionise the collection of kitchen waste.
Tip: Only put hot waste such as food leftovers, coffee filters or tea bags into the organic waste bags when they have cooled down. Throw the waste bags tightly closed (e.g. by a knot) into the waste bin.
Ecological benefits
BIOMAT® organic waste bags are fully biodegradable according to EU standard 13432 and certified according to OK Compost Home. The printing ink is solvent-free and water-based. To ensure short transport distances, the organic waste bags are made in Germany from non-GMO material.
Information on storage and shelf life can be found in our FAQs.
Content: 1 roll of 10 bags in a handy consumer packaging
Bag Size 10 litres: 430 x 450 mm (16.9" x 17.7")
Bag Size 10 litres with handels: 430 x 500 mm (16.9" x 19.7")
Bag Size 30 litres: 500 x 570 mm (19.7" x 22.4")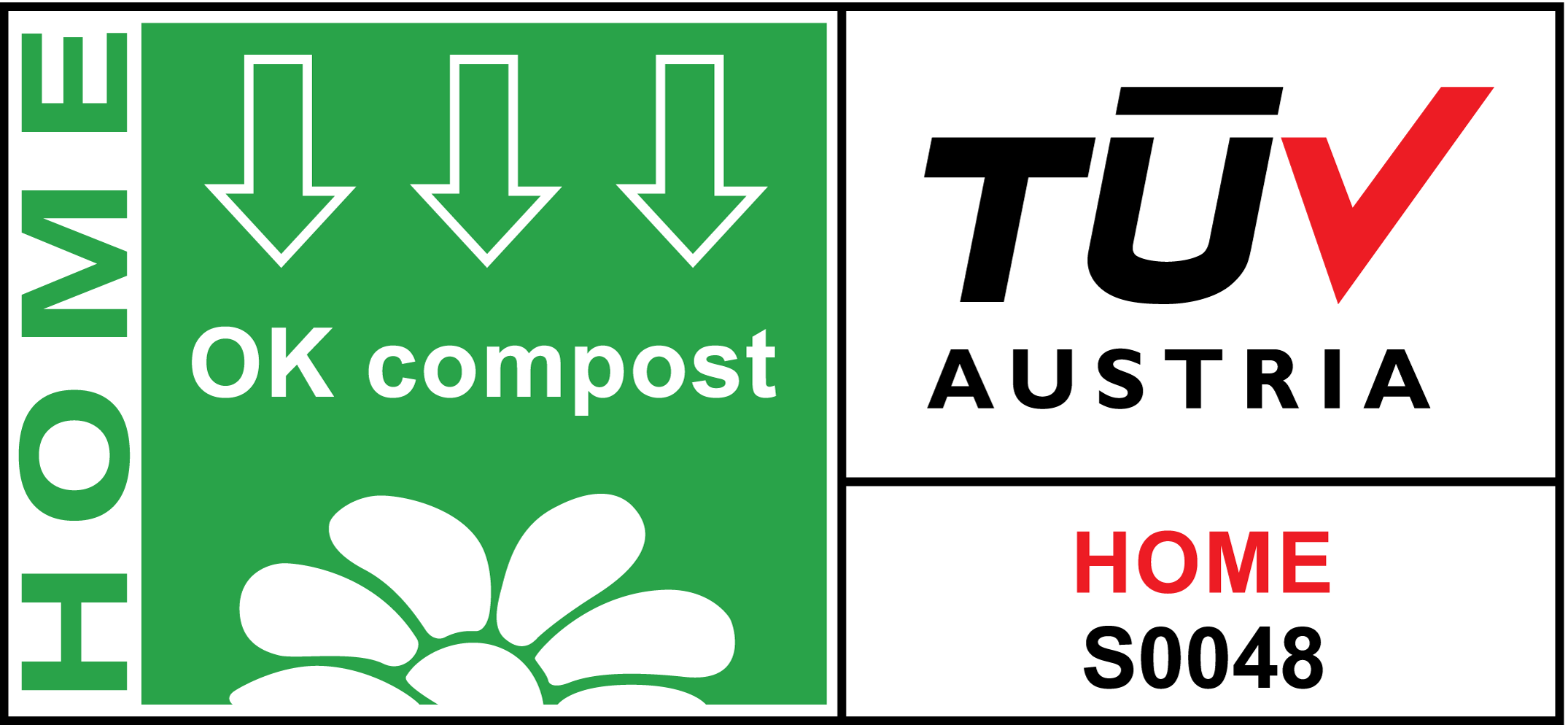 in praktischen Faltschachteln verpackt
zertifizierte biologische Abbaubarkeit und Kompostierbarkeit gem. EN 13432
zertifiziert gem OK Compost Home
frei von genmanipulierten Rohstoffen
hergestellt in Deutschland
haltbar und reißfest
hygienische Sammlung von Haushaltsabfällen
atmungsaktive Folie ermöglicht das Verdunsten von Flüssigkeiten
perfekt kombinierbar mit unserem AirBox®-Sammelbehälter
Biomüllbeutel mit und ohne Henkel
Volumen von 10 bis zu 30 Litern
We found other products you might like!