10l Bioabfallbeutel kompostierbar (26 Stk.)
Diese Biomüllbeutel mit Henkel auf Maisstärkebasis von BIOMAT® sind aus der Küche nicht mehr wegzudenken, denn sie sind haltbar, reißfest und umweltverträglich.
Anzahl: 26 Stück pro Rolle
Delivery Time
1-2 Tage (AT) | 3-5 Tage (DE)
Buy 3 for

€6.00

each and save

3

%
Buy 6 for

€5.82

each and save

6

%
Buy 9 for

€5.62

each and save

9

%
Die Bioabfallsammlung stellt für Sie ein lästiges Übel dar? Kondensat sammelt sich in Ihrem Vorsammelbehälter an? Dann ist es an der Zeit die kompostierbaren Bioabfallbeutel 10 Liter auf Maisstärkebasis aus dem Haus NATURABIOMAT® in Ihrer Küche zu verwenden. Die Biomüllbeutel sind kompostierbar und biologisch abbaubar nach EN 13432. Darüber hinaus eignen sich die Beutel für die praktische und hygienische Vorsammlung jeglicher Art von Abfällen im Haushalt.

Tipp: Heiße Abfälle wie Speisereste, Kaffeefilter oder Teebeutel nur abgekühlt in die Bioabfallbeutel geben. Werfen Sie die Abfalltüten dicht verschlossen (z.B. durch einen Knoten) in die Abfalltonne. Verwenden Sie zusätzlich unsere BIOMAT®-Abfallsäcke.

Inhalt: 1 Rolle à 26 Stück
Größe: 10 Liter
Abmessung Biomüllbeutel 10l mit Henkel: 440 x 500 mm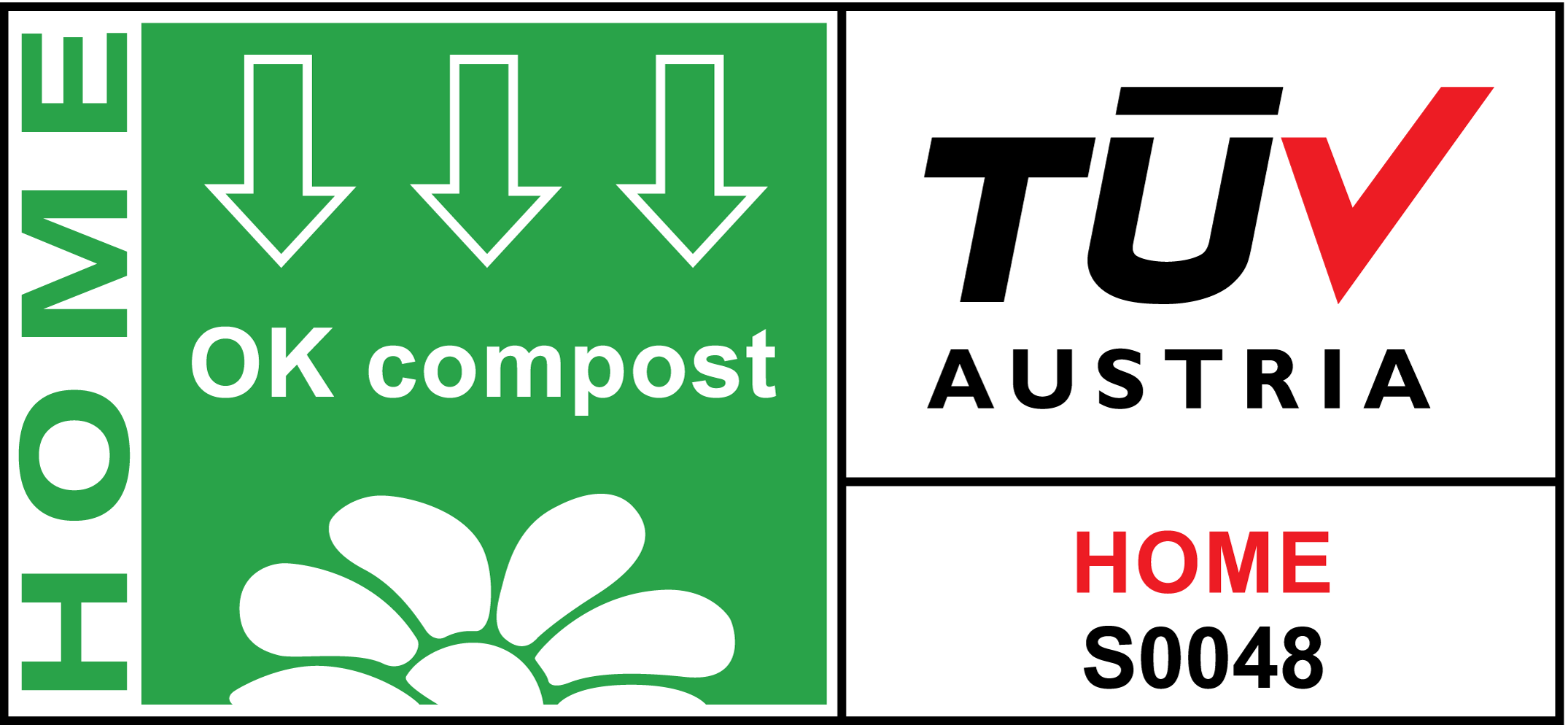 Informationen zur Lagerung und Haltbarkeit finden Sie in unseren FAQs.
Informationen zu den Fassungsvermögen und Abmessungen finden Sie in unserer Müllbeutel Größen Tabelle.
zertifizierte biologische Abbaubarkeit und Kompostierbarkeit gem. EN 13432
zertifiziert gem OK Compost Home
frei von genmanipulierten Rohstoffen
hergestellt in Deutschland
haltbar und reißfest
hygienische Sammlung von Haushaltsabfällen
atmungsaktive Folie ermöglicht das Verdunsten von Flüssigkeiten
perfekt kombinierbar mit unserem AirBox®-Sammelbehälter
Biomüllbeutel mit und ohne Henkel
We found other products you might like!